Sat 15th and Sun 16th of August 2020
Annual Central Coast Crystal and Craft Festival
Gosford Showground, Showground Rd GOSFORD
31st October and 1st November 2020
Note: The Northern Districts Lapidary Club Biennial Exhibition that was to be held on the 31st October and 1st November 2020 has been cancelled.
7 – 8 November 2020
Newcastle Gem & Jewellery Fair
At PCYC Newcastle , Cnr of Young and Melbourne Sts Broadmeadow NSW. From 9am to 3pm Look on Newcastle Lapiadry Facebook page for more info. All welcome.
Facebook: https://www.facebook.com/pages/Newcastle-Lapidary-Club/616736661717997
Sat 7 Nov Sun 8 Nov 2020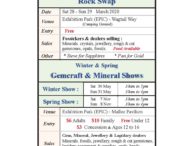 Gemcraft & Mineral Show, Canberra Lapidary Club Inc.
Exhibition Park (EPIC) – Mallee Pavilion Flyer
http://www.canberralapidary.org.au/
Sunday 29 November 2020
Open Day Christmas Market – Illawarra Lapidary Club Inc
51 Meadow Street, Tarrawanna 2518
Sunday 29 November, 2020 – 9am to 2pm – Free Entry
Stalls selling Crystals, Minerals, Fossils, Lapidary Materials and Jewellery. Morning Tea and Sausage Sizzle Lunch available.
Enquiries John Ph (02)42675618
http://www.illawarralapidaryclub.com.au/ or like us on Facebook
13 – 14 March 2021
Canberra 2021 Rock Swap
2nd to 5th April 2021 GEMBOREE 2021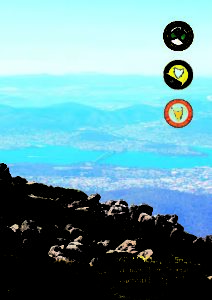 GEMBOREE 2021 will be held at Hobart Show Grounds, Glenorchy from 2nd to 5th April 2021.
Details of GEMBOREE 2021 will be posted on the AFLACA on Sunday 12th April 2020 https://aflaca.org.au/
About this page
On this page is a brief list of events hosted by member clubs of the Gem and Lapidary Council of NSW and the annual state and national shows in which the Council participates.
Please send updates to this website to webmaster@gemlapidarycouncilnsw.org.au
Details of more events may be found in the G&L News
Articles for G & L News to editor@gemlapidarycouncilnsw.org.au